Eighteen-year-old Bhupal Vasant Wagh is ready to pack his bags for the Indian Military Academy (IMA) in Dehradun. Wagh has just cleared the five-round SSB selection with flying colours, standing 24th in the All-India merit list, in the "10 + 2 technical entry" scheme. What makes Wagh stand out is the story of how he made it.
He lives in Shingte chawl in Pimpri, some 20 km from here, and works as a dabbawala. His father is a machine operator in a small industrial unit in Maharashtra Industries Development Corporation, Pimpri and his mother does part-time tailoring jobs. Each day, Wagh delivers dabbas to medical and engineering students who live in Sant Tukaram Nagar in Pimpri.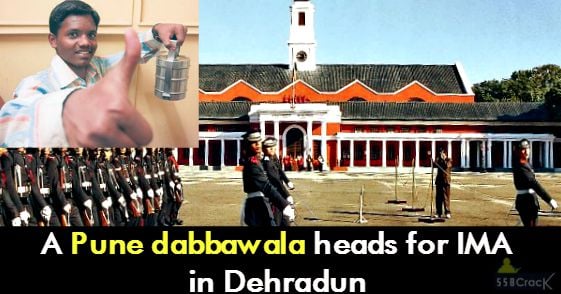 "I collect food made my neighbour who runs a mess for students and deliver it to the students. I earn Rs 500 a month, invaluable supplementary income for the household. I've been doing it for the past two years. In fact, I'm still doing it," says Wagh.
Wagh will continue his job till December 10. He's scheduled reach Dehradun on January 18.
He put in three-four hours every day to prepare for the exams and attended the academy run by Lt Colonel Pradeep Brahmankar for training youngsters for the army. Says Brahmankar, "Out of every batch of 20 that I train, one or two belong to the economically and socially weaker strata. Such boys invariably come with low self-confidence. Wagh too was no different, nervous and wanting in confidence. But it took only seven to eight sessions and he was a changed boy __ he'd become assertive and began showing officer-like qualities."
The going was not easy for Bhupal, who unlike others his age, could never afford a proper study table. He shares a 120 sq ft room with his parents and an elder brother. But he managed to top his school (Jyoti English High School) in Class X with 79 per cent, and scored 80 per cent in Class XII from Bharatiya Jain Sangathan School, Pimpri.